Gloria Dei Leadership, Staff & Council
Pastor Ed Barnett
The Rev. Edward G. Barnett comes to Gloria Dei Church with a wide variety of experiences in an extensive diversity of locales. A native of West Virginia, he completed his BA in Music at WV Wesleyan College. He then began study for the Holy Ministry, first in Chicago at the Lutheran School of Theology.
While there he served as Music Director for the University Lutheran Center/Church at Northwestern University. He then transferred to Trinity Lutheran Seminary in Columbus, Ohio where he earned his Master of Divinity and Master of Arts in Church Music.
His Pastoral Internship was at Trinity Church on the North Side of Pittsburgh where he was immersed in Urban Ministry. His First Call was as Associate at Prince of Peace Church, Dublin, OH, a Columbus suburb. He was then Called to a long-term tenure at St. Peter's Church, Baldwin, NY on Long Island.
Mary Beth Morris, Office Manager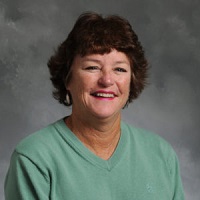 Mary Beth is a native of Schenectady, NY and grew up in Connecticut and New Hampshire. She attended Plymouth State College in Plymouth, New Hampshire and Katherine Gibbs Secretarial School in Norwalk, Connecticut. She and her husband Bill have lived in The Villages, Florida since 2004.
In September 2005 Mary Beth became office manager at Gloria Dei Lutheran Church. Her duties include, but are not limited to, collecting and formatting all pertinent information to create, copy, and distribute the Sunday bulletins, monthly newsletters, and other publications as needed. Mary Beth also performs all of the duties necessary to keep our church office running smoothly.
Charlene Cranmer, Church Musician and Organist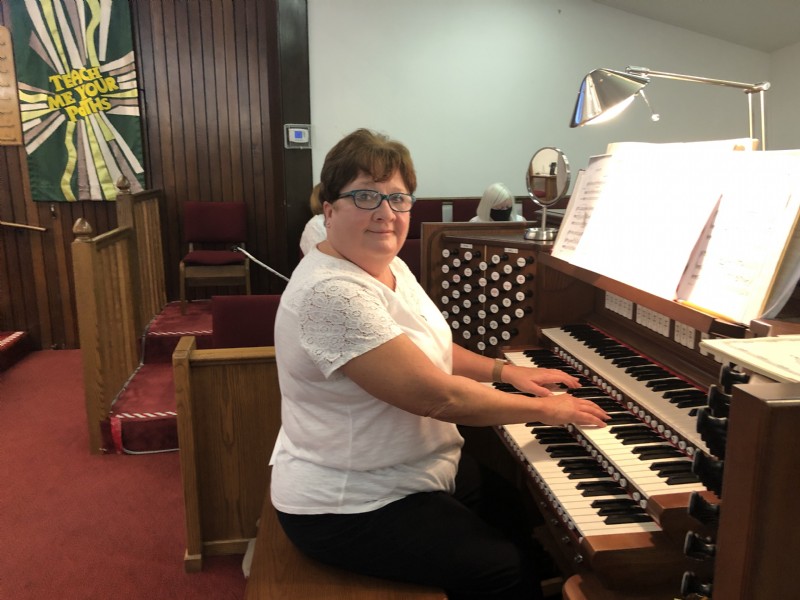 Meet our new Parish Musician, Charlene Cranmer. Charlene comes to us with many years as a church musician and a high school music teacher. She holds a Bachelor of Music degree, a Master of Music in Choral Conducting, and a Master of Arts in Teaching.
She is equally at home playing the Rodgers organ and the grand piano at our church. She is also directing our church choir. Charlene has been very involved with the American Guild of Organists and has held various positions in that organization. She lives in The Villages with her husband, Steve. Please call the church office if you'd like to contact Charlene.
2022 CHURCH COUNCIL MEMBERS
President Bill Birdsall
Vice President Arlene Kelly
Secretary Diane Wasser
Treasurer/Financial Secy Linda Hide
Fellowship
Stewardship Arlene Kelly
Property Bill Birdsall
Craig Carlson
Worship & Music Crystal Kirkpatrick
Social Ministry Diane Wasser
Evangelism/Technology Bill Birdsall
& Communications/Webmaster
Christian Education Linda Steege
Mission Endowment Linda Hide
Strategic Planning Arlene Kelly
Task Force
Linda Riikonen
Loraine Van Haecke
COMMITTEE

­CHAIRPERSONS
Worship & Music Crystal Kirkpatrick
Evangelism/Technology/ Bill Birdsall
& Communications/Webmaster
Social Ministry Leone Goding
Property Bill Birdsall
Fellowship Joe LaHood
Stewardship
Church Staff Liaison Diane Wasser
Joining Hands Liaison Diane Wasser
WELCA Loraine Van Haecke
Strategic Planning Forrest Berg
Task Force